Direct to Consumer:
Wine Service:
Day to day operations of a tasting room with direct relation of vineyard to consumer. Knowing your customer and what their wants and needs are, in order to complete a sale successfully, laying a foundation for a continual relationship. Persistently advertising our current promotions and events to every customer that walks through the door. Having adequate knowledge of every wine that we offer, from the growing regiments to barreling and bottling.
Café Preparation:
Having the confidence to explain and prepare every item on our menu is essential, especially the cheese and charcuterie board. Understanding that the presentation of each dish is a direct representation of our company.
Café Service:
Presenting dishes in a timely and direct manner is vital, paying attention to the dish you are serving and what needs to go with it. Following each delivery with "is there anything else I can get you," and continuing to deliver superior service as they enjoy their meal. It is imperative to keep the tables and tasting room in proper condition.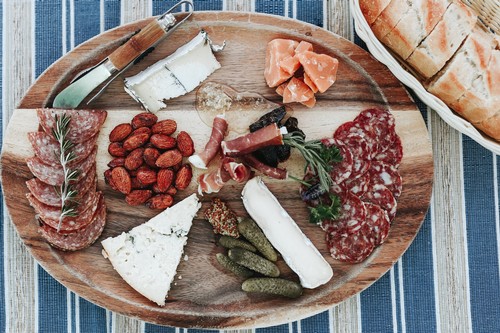 Onsite Events:
Preparation: Keeping the tasting room in pristine condition before the event is imperative to the event running smoothly and efficiently. Things like rolling silverware and making signs should be done prior to the day of.
During: Efficiency is key to the success of our onsite events. Providing service at elevated rates is essential throughout the event to keep up with demand. With an elevation in the service rate it is extremely important to keep a premium standard of service quality.
Email Campaign:
Emails are our main form of communication with club members, fans, and contacts. We contact them through email for many different reasons; specials, club shipments, events, last call campaigns. For example, last call campaign emails were sent out to let everyone know that we had 30 cases of a certain vintage. Emails enable us to reach a mass audience in a timely manner.
Wine Club:
Knowing all benefits and talking points for the three club tiers and having the ability to cater them individually for each customer. Everyone pitches the wine club in a different manner, it is up to you to figure out a way that works best for you. When talking to a potential wine club signee it is important to talk through the benefits but to know when you are becoming pushy. We don't want our customer to feel obligated or uncomfortable. It is important to lay the foundation for a growing relationship between the consumer and the brand.
Vineyard and Ranch Tours:
The tours need to be promoted from the tasting room in order to advertise a service we have for our consumers. Within the tasting room, being able to talk about the tours and why they are a service of interest, as well as discussing general information and history about the ranch to draw the consumer interest in our brand. The tours are a great tool to strengthen the connection between the consumer and the ranch.