MEMBER LOUNGE
We aim to go all out to ensure that your wine club membership is a rewarding long-term experience. Below is a list of events and opportunities, many of them complimentary, that we have teed up exclusively for you. We look forward to seeing you soon!
Quarterly Pick-Up Parties
Food, wine, and festivity—all are in abundance at our pick-up parties.
Our pick-up parties are announced in our wine club newsletters and via email, giving you ample time to mark your calendars.
Ship-to members are welcomed to join! Please give us a generous heads up if you'd like to pick your shipment up!
Culinary & Craft Workshops
Club members may also join us for our ongoing Culinary & Craft Workshops. A nominal fee covers materials.
Look for upcoming workshops and events including our Membership Dinner and Holiday Open House in December, click here to view our event calendar for details.
Vineyard Tours
You are invited to enjoy one of our immersive, privately guided Vineyard & Ranch with wine & food pairing tours. The first tour is complimentary for members and up to 4 guests. You can take as many trips around the sun as you would like on this VIP experience. After the first tour, the cost is just $30 per member ($45 for general public). Click here for more information.
Discounted Zipline Tours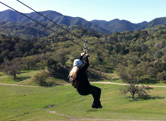 Experience our estate Margarita Vineyard from the vantage of six thrilling ziplines operated by our affiliated Margarita Adventures. As a wine club member, you will enjoy $15 off the regular tour price. This acclaimed zipline tour is the biggest thrill in wine country! Click here to see more at the Margarita Adventures web site.
Annual Club Dinner
We pull out all the stops at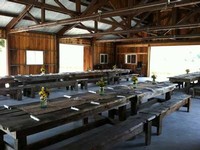 our Annual Wine Club Dinner! This event is hosted in the rustic Oyster Ridge Barn, overlooking our estate Margarita Vineyard, in the heart of the historic Santa Margarita Ranch. Celebrate with fellow members while enjoying your favorite Ancient Peaks wines, gourmet ranch-style dinner and live entertainment.
Exclusive Wines
Our Rose and Petite Sirah are just a couple of our limited-edition bottlings crafted exclusively for you—our loyal wine club members. Look for these and other special releases in your upcoming club shipments.
Complimentary Tastings
Members and up to 4 guests enjoy complimentary tastings at our Ancient Peaks tasting room in downtown Santa Margarita. Come visit us any time. Contact Us if you wish to book a VIP Tour with Food & Wine Pairing. We love spending time with our wine club members!
Lodging Discounts
As a wine club member, you are entitled to exclusive savings at nearby hotels:

* The Carlton of Atascadero, members save 20% off accommodations. Contact the hotel at (805) 461-5100 for reservations.
*Dolphin Bay Resort & Spa in Shell Beach, members save 20% off accommodations as well as free corkage at the resort's Lido Restaurant. To make reservations, call 805-773-4300 or click here.
*20% off accommodations at the Holiday Inn Express & Suites in Atascadero, as well as a complimentary upgrade to a deluxe king room at check in. Click here for reservations.
* Paso Robles Inn is the perfect blend of relaxation, dining, hot springs and history all located in the heart of downtown. All members of our wine club receive a special 12% Off discounted rate. Call 805-238-2660 to make your reservation. Mention Winery and Wine Club Membership when booking.
Spontaneous Events
You never know when we might get a wild hair, so keep your eye on your inbox! Limited release parties, ranch picnics, vertical tastings, winemaker dinners, our insane BLACK FRIDAY promotion, harvest demonstrations...The sky is the limit in these parts!
Special Savings
And last but not least, don't forget that you can use your exclusive club savings on wine purchases at any time, in our tasting room or via our web site. Our wines are already recognized for offering remarkable value without factoring in a discount. So feel free to load up and save. 12-Gauge & 6-Shooters receive 30% savings, and A-Listers receive 20% savings. All clubs receive 20% off listed shipping rates.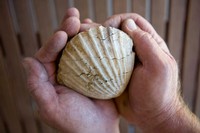 If you have any questions about your membership benefits, don't hesitate to call us at (805) 365-7045 or email your wine club manager, erin@apwinery.com